Seedco Group was founded in 2014 in the partnership of Letofin Group of companies and Ukrainian private investors. Letofin is the company with experience of commodity trading for more than 22 years. Ukrainian partners have agricultural group of companies with the land bank of 25 000 ha and a grain elevator with 100 000 tn of storage capacity.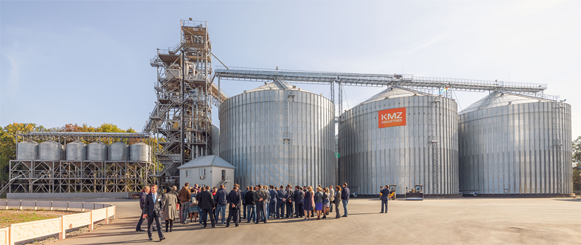 In summer 2016 Seedco launched a brand-new grain cleaning facility located in Ichnya, Chernigov Region, Ukraine. The facility is located on the elevator´s territory. All incoming and outgoing products are tested and analysed at the certified elevator´s laboratory.
Due to the fact that Letofin is GMP+ certified, Gafta and Sedex Member, all sales and logistics are operated by Letofin. In September 2017 we successfully got ISO:22000 certification at our factory.

Working directly with farmers and using latest generation machinery at our factory allows providing constant quality of raw materials. We know how to meet our customer needs and save their time. With us you save.