PETKUS THREE STEP CLEANING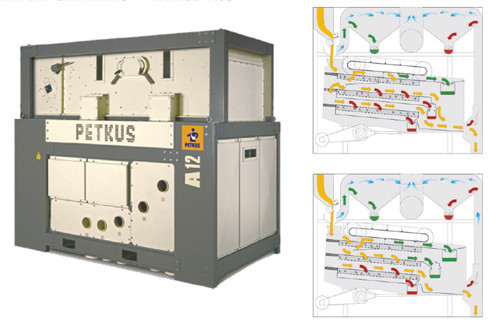 PRE-CLEANING - PETKUS A09
The PETKUS A-Cleaner (Agri Cleaner) is a compact, robust and reliable universal cleaner used for pre-intensive and seed cleaning. The high standard of cleaning is achieved by a combination of the screening system and the air separation.
Depending on whether the product to be cleaned is seed or commodities, this cleaner can process between 4 and 50 t/h.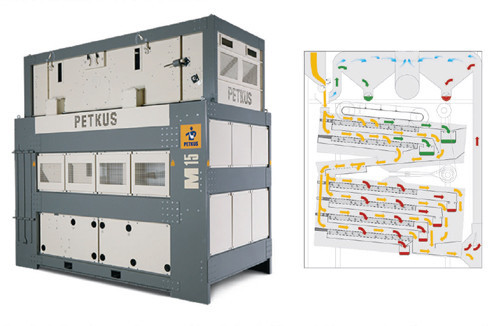 CLEANING – PETKUS M12
Excellent cleaning results are achieved due to the variable screening diagrams and the patented PETKUS Dual-Channel-Aspiration System.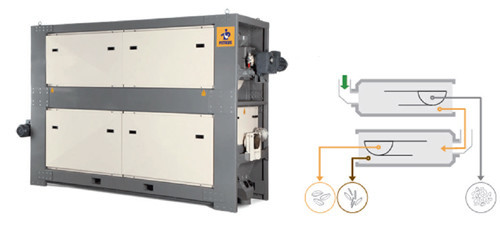 TRYOR (Cylinder ZY)
In the short grain selection broken grains as well as short foreign particles are separated from the product. The long grain separation works correspondingly.
CIMBRIA - SEA CHROME 2 TN+NR - RGB FULL-COLOR SPRTER
EQUIPPED WITH ADDITIONAL NIR & INGAAS CAMERAS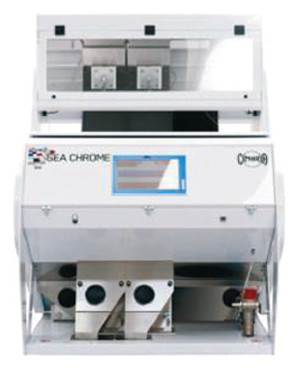 SEA CHROME represents the most innovative and flexible sorting solution based on long terms technical experience and a strong concept.
Optical sorter is equipped with high-resolution full-color RGB trichromatic cameras that, combined with HSI software system, allow a near human eye vision to precisely sort almost any small shade differences.
Software setting can count on the 16 families of defects adjustment, as well as the combination of said 16 groups.
The SEA CHROME shape-sizing function integrated into the system, allows to sort out elements according to their geometric characteristics.
ANTTI VACBOOST AGROSEC C320EH - MOBILE DRYER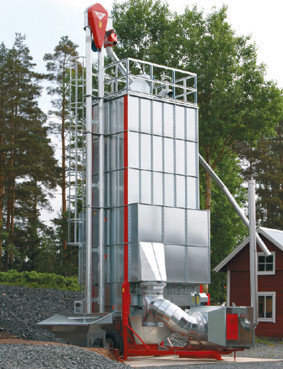 Antti Vacboost dryer is a fast and energy-efficient way to process feed and seed grain as well as other small seeds. It is capable of drying temperatures of up to 100°C. It´s vacuum action, which sucks air heated in the heater's heat exchanger through the batch of grain or seeds, results in faster drying speeds and simultaneously serves to reduce the amount of dust.